2018 Student Advisory Council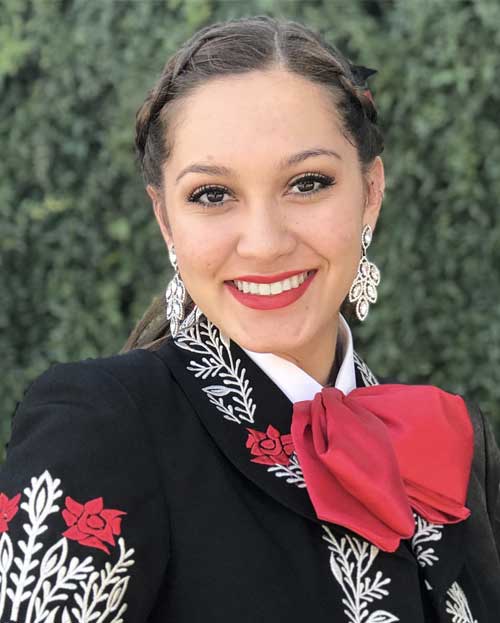 Danitza Santa Maria
PRESIDENT
Hello, my name is Danitza Santa Maria and I am a senior at Tucson High School. I have been playing mariachi, as well as the violin for 10 years, and I am a current member of Mariachi Los Changuitos Feos, Mariachi Rayos del Sol, and Mariachi Herencia de Cuco del Cid. I am also currently president of both Mariachi Rayos del Sol and the Student Advisory Council for the TIMC. Mariachi has been such a huge part of my life since I started with Dr. Valenzuela at Davis and ever since then I have loved the music and the culture. I, myself, have continued to push my hard work in mariach to keep the tradition alive and I plan to continue long after high school and will not let myself forget what a beautiful art and culture we have.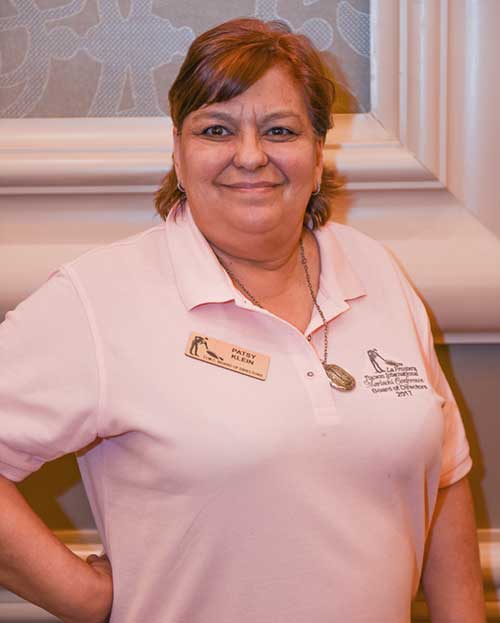 Patsy Klein
ADVISOR
Patsy Klein, M.Ed., is the advisor for the T.I.M.C. Student Advisory Council. She is also a member of the Tucson International Mariachi Conference Board. Patsy has been a Folklórico dancer and teacher for over 40 years. She mentors high school, college and university students guiding them to remaining in school, set goals and work the goals they set. Patsy is a strong advocate for youth, the performing arts and education.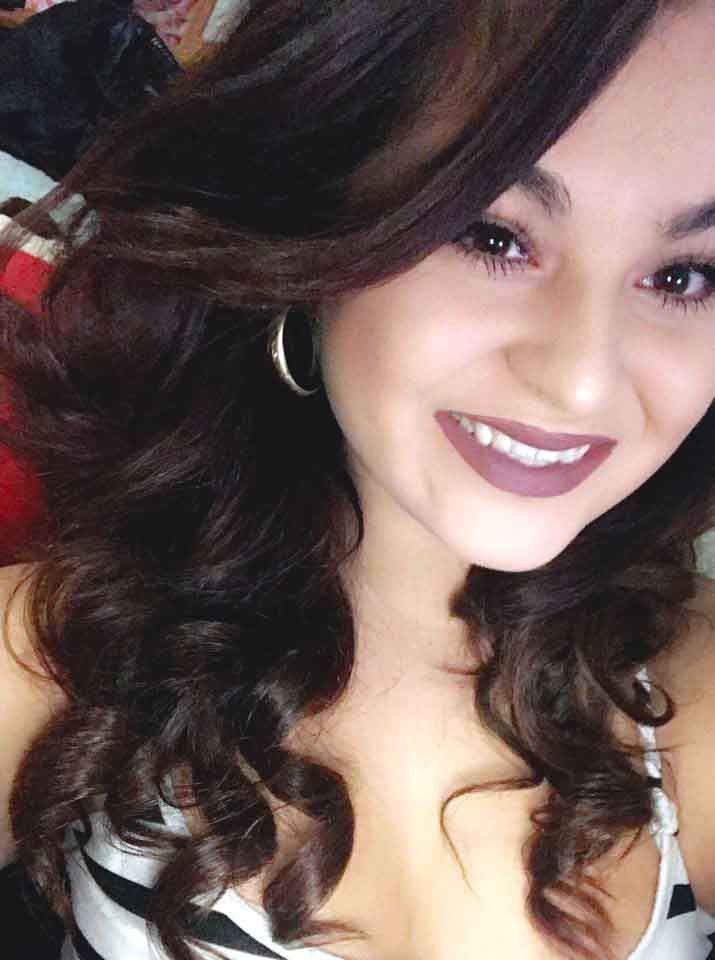 Maribel Serrano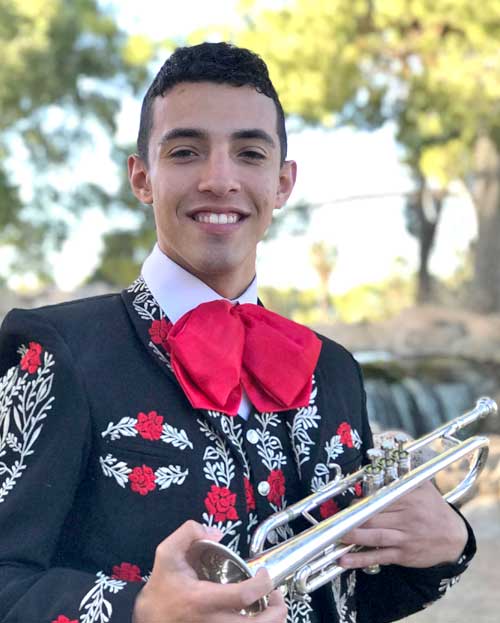 Carlos Ismael Toledo Jr
VICE PRESIDENT
Hi, I am Carlos Ismael Toledo Jr and I am a senior at Tucson Magnet High School. I am a Trompeta/Voz with Mariachi Rayos del Sol de Tucson high school and with Mariachi Herencia de Cuco del Cid. Furthermore, I am Vice President of both Mariachi Rayos del Sol and Tucson international Mariachi Conference SAC. I started music at the Age of 6 with Piano but started Mariachi and trumpet my freshman year of high school in the beginning class. I auditioned for Rayos sophomore year and made it. Now I see mariachi as my passion and my life, and it will stay in it because I have a strong love for it. I am always confront-able and very social and loves to talk. I'm willing to help others in need and talk with anybody.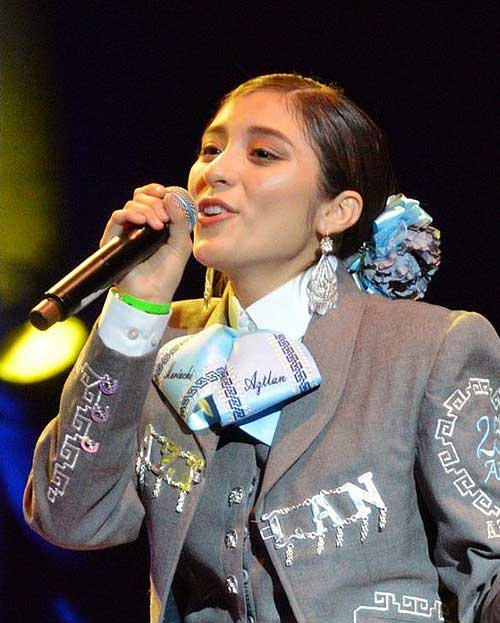 Kiana Martinez
My name is Kiana Martinez I am sixteen years old and a junior at Pueblo High School. I play violin for Mariachi Aztlán de Pueblo High School and I am also co-leader and Vice President of the group.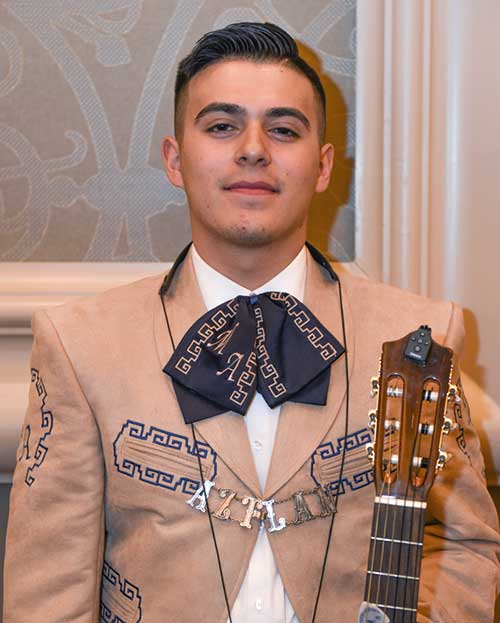 Vicente Miranda
My name is Vicente Miranda, i'm a senior at pueblo high school. I play guitarra de golpe for Mariachi Aztlán for 2 years, and playing guitar for 8 years. Graduating this summer, I'm going into Pre-Business at the University of Arizona before majoring in Economics.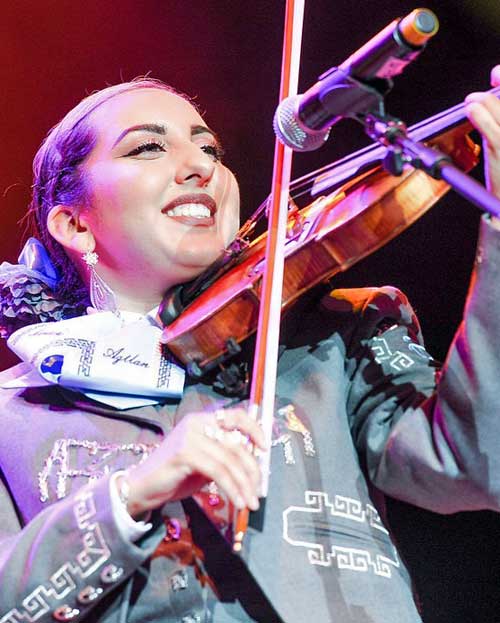 Yasmine Durazo
My name is Yasmine Durazo. I am former president of the Student Advisory Council, former president and group leader of Mariachi Aztlan and current director of Mariachi Atardecer de Tucson. Since graduating from Pueblo High School I have also enrolled at the University of Arizona to major in Music.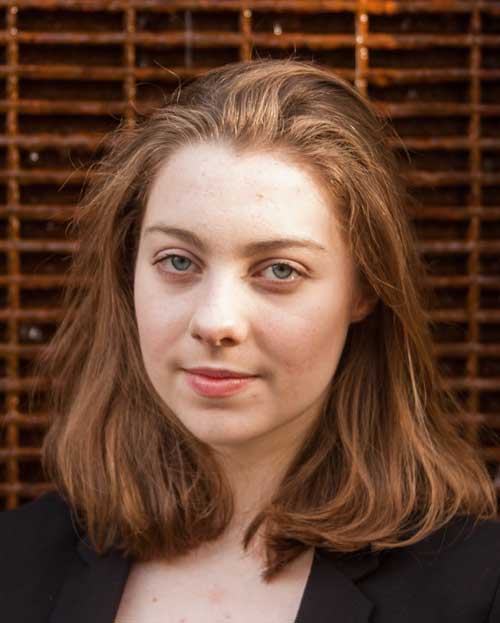 Kim Vance
My name is Kim Vance and I'm a senior at University High School. I have been a mariachi for twelve years, and I play with Mariachi Nuevo Destino. After I graduate, I plan to study public policy and the humanities at the University of Chicago while still playing with a mariachi.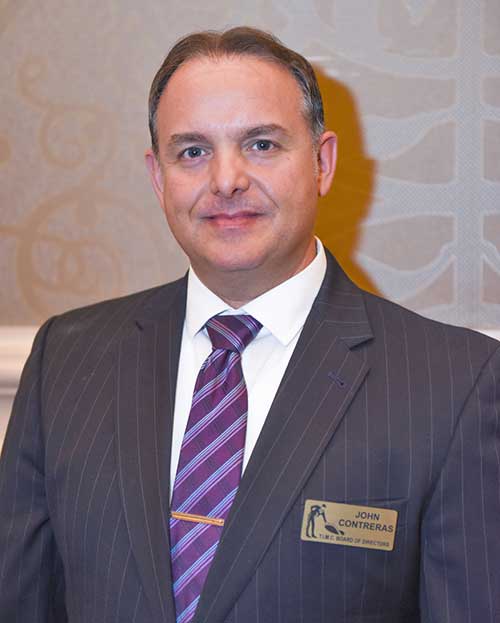 John Contreras
ADVISOR & MARIACHI MUSIC DIRECTOR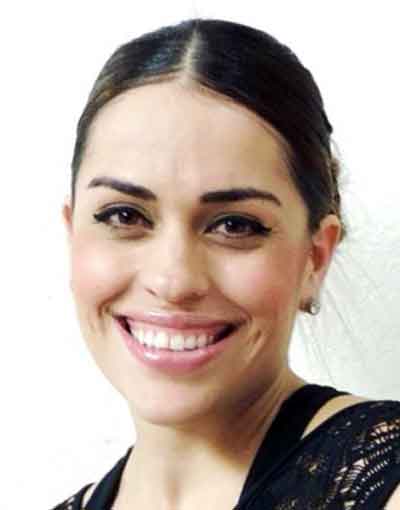 Chantal Danay Ralls